Yay, it's Thursday! That means it's time for
Real Life
again. This weeks theme was "Momentous Occasion". We were asked to look back in our photo archives and find pictures of a moment in our lives that was truly, well,
momentous
. Now, because I'm a rebel, I chose two (well, really kinda three, but two of them go hand in hand, so I like to think of them as one).
The first (and second) involve Rome. Though it was not a single occasion, I feel that that time in my life has had a huge impact on who I am. So, without further ado (I just really love the word "ado"), I give you, my first look at the Roman Forum on my very first day in Rome...
And... our last gelato on our last day...
Now... My second (err... third?), of course, my wedding day. First, my dad walking me down the aisle...
... and Josh and me taking communion...
... and our first kiss as man and wife...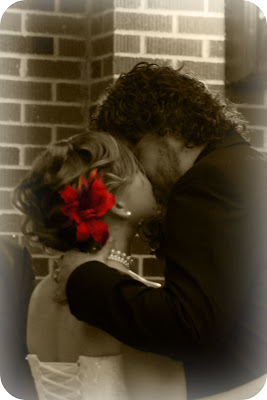 So there you have it! My
Real Life
and a couple moments which have defined it :)