Ok... so here it is... one of my oldest and dearest friends is getting married tomorrow. She (and her hubby-to-be) is a graphic designer (read, has
great
taste), and she also happens to be the person who designed and hand screen-printed our invites for our wedding (as her gift to us). Anyway, seeing as how she didn't really need me to do anything for the wedding (especially seeing as how I live a state away), I'm giving her a normal wedding present (nice bottle of wine and a gift card).
Moving on... I decided that I wanted to do something fun and different as far as wrapping goes. I didn't want to stick with the normal white and/or silver and/or gold. I just didn't. So I found this really sweet cylinder gift box perfect for a bottle of wine (Hobby Lobby, 50% off). It was white, and intended to be decorated. So I started thinking about all of the things I could do, and suddenly it came to me like a lightening bolt of inspiration...
Ok, maybe I won't tell you what my inspiration was, because I need your unbiased opinons. Anyway, what I need from you is... after looking at the pictures, tell me if it's really as cute as it is in my head. I need you for your honesty here. My feelings will not be hurt. This is one of those situations where honesty is necessary. It's like if you're out with your friend and she has a mondo booger, you got to tell her. It may be awkward, but it's for the greater good. Savvy?
Oh! and one more thing, the wedding is an outdoors, very bohemian, the bridesmaids will be in cute little brown dresses, so it does kinda fit...
Also, it's not finished yet, so ignore the bottom which hasn't been done yet as well as the spots that need to be touched up... Ok... go!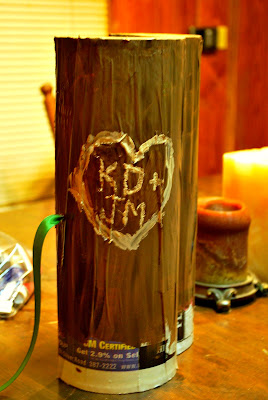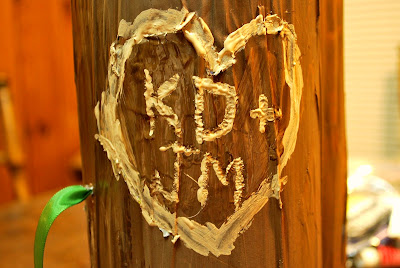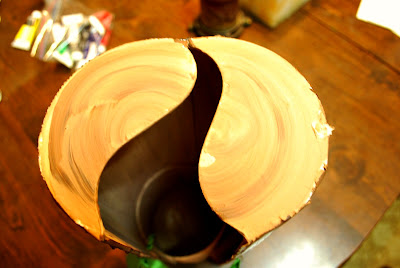 Now, seriously, honest opinions. If you don't want to come across as mean to all everyone else in blogland, email me. Seriously. I will not be offended. I just don't want to look like a tool slapping that down on the gift table, and then getting weird looks. You know?