Because I know that you
need
to see it, because I know that you lost sleep last night, wanting to see it, I give you, the final results of my gift log (as I call it in my head) as well as an added bonus of a couple "work in progress" shots :)

Here you see a project just waiting to be started...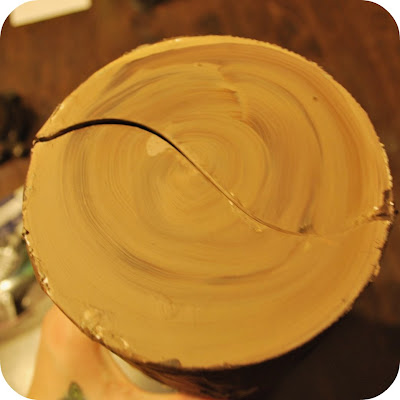 Here's the completed top (it has rings... like a tree... hahaha... ok, well,
I
thought it was cute..)
And here's a shot of the inside. I threw together a dish-towel for them so that I could pad the wine a little. Notice the gift card hanging from the neck?
And up close (I swear it says McNamara(s)).
So there you have it. I know that you will now all sleep a little easier knowing how this turned out ;)