Ok, so, as a first timer, I am delighted that I immediately knew the perfect item to photograph for this week's theme of "vintage". It just so happens that the house in which I currently live is the house that Josh's grandfather built 50 years ago. As such, there are many little quirks and novelties throughout. The two that I decided to share today are certainly my favorites.
This the oven in my home. It is a white 1950 Chambers Model C. I love it (even if it took forever for me to get the hang of baking in a gas oven.)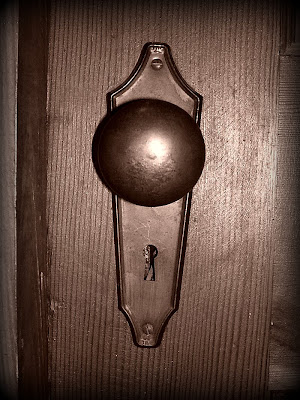 This is one of the many original door knobs throughout my house. Though the locks don't really work, and most of the knobs take a special touch, it's these little things that always make me smile.